Home
>
vacatures
Business Developer
Referentie nummer: #VSE00170
Vervuld
Inleiding vacature
INFO believes business evolution is a continuous effort of improvement. The strength of their proposition empowers clients to achieve success during their innovation roadmap and lifecycle. This ensures trust and generation of business value, helping their clients to capitalize on their future. INFO is a business innovation partner for NextGen leaders. INFO helps clients with services such as:
Advisory: defining innovation vision and roadmap
Strategy: designing products and services
Delivery: developing high-end tailored technology
From internet agency to business innovation partner.
Wat ga je doen?
You will be a part of a team of 80 driven professionals. Info works with progressive companies that are actively looking for the next step. They work for reputable clients such as: Greenwheels, NS, Voetbal International and Graydon.

As a Business Developer you focus on developing new business (80%) and existing Business (20%). Info is specialized in eight markets: retail, finance, media, health, government, telecom, mobility and energy.
You are responsible for 2 markets in which you are specialized and have a network.
You will be the leading expert in your market on tactical Decision Making Unit level, in cooperation with Marketing you will be our representation in the vertical markets.
You know how to cash in on opportunities, by choosing "low hanging fruit" by qualifying and perseverance.
You take prospects and clients into a consultative commercial process.
Within our team, it is your responsibility in particular to find new customers and expand existing ones (cross and upsell).
In cooperation with the commercial team, you make your quarterly plan to realize your KPI's.
You write proposals for prospects based on input from the internal organization.
You translate this into a unique, attractive and clear story that you can present professionally.
We expect an entrepreneurial attitude that allows you to find your way independently.
Wat breng je mee?
You have experience in commercial roles in an innovative digital environment, but we certainly do not exclude other backgrounds.
Bringing a network into our industry is a must.
You are someone who is looking for opportunities and is deal-driven.
You are passionate, love your profession and like to make customers (and their customers) happy.
You are the understanding Business Developer who understands nextGen leaders and translates their needs into our propositions and services.
You have ambition, are looking for full-time employment and can work well in teams and operate independently.
As a Business Developer, you have an unprecedented drive to win large assignments.
You have a demonstrably active network in your market of choice, especially with C-suite decision-makers from large organizations.
You are able to brainstorm with them in terms of their future sustainability through innovation.
You are used to this target group and closing deals from 250k up to a MIO.
You have:
A proven track record in large deal-making experience.
Proven track record in consultative selling at tactical/strategical level.
Excellent market knowledge (of choice).
A demonstrable active network in 2 of Info's target markets.
Extensive experience in a commercial role in the field of digital innovation.
Education level HBO or preferably higher.
A passion for digital innovation and a lot of energy to get started.
Needless to say, you understand our business and make easy contact with influencers and decision-makers.
You are a fast thinker, you understand the needs of prospects and clients – and know how to translate them into commercial opportunities.
You have good communication skills and are able to present professionally in both Dutch and English.
You constantly improve yourself.
Over INFO
From internet agency to business innovation partner
Info.nl was founded in 1994, when they pioneered the process of helping companies get on the web in the Netherlands. Then INFO became an 'Internet Agency', where they created added value with digital platforms. Followed by a period in which Info helped clients with their lean digital transformation. Today they have evolved into INFO, a business innovation partner that helps companies with their business evolution, towards a sustainable future.
Wat biedt INFO jou?
In addition to a competitive salary and benefits (including a premium-free pension, mobility scheme, MacBook, mobile phone, 30 vacation days, etc.), Info offers you a challenging work environment with inspiring colleagues in the center of Amsterdam. You will work in a very exciting environment where you have the opportunity to deal with strategic DMU's and lead international companies. You get the opportunity to grow your market and be an authority in a specific market.
INFO is an agency with ambition, experience and a rich customer portfolio of major clients. We are known for having a positive working atmosphere where integrity and cooperation are paramount.
Locatie
Amsterdam
Publicatiedatum
08.05.2019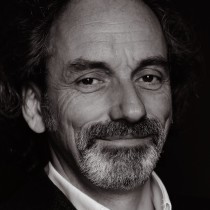 Contactpersoon
Werk telefoon:
(06) 2048 4609