Home
>
vacatures
Creative Strategist
Referentie nummer: #VSE00242
Spoed
inleiding vacature
At Purple, they believe that the stories you tell as a brand or company help you stand out. If you succeed in grabbing your audience's attention you can build a connection. And from there, anything is possible. They support their clients in the development of attention grabbing moments powered by visual storytelling and technology that amazes your senses. They help design and deliver brand experiences of the future - from customer experience centers to virtual studios and interactive displays.
Strategy & concept team.
In a growing company organized the way they are, the traditional employer-employee relationship is more like a partnership. You're important to us. Because how well you do is reflected in how well the company does. You're not just someone who comes in for work to do the job. The team currently consists of 4 people; one of the founders, a team lead, and 2 team members. In 2022 they hope to grow this group to 6-7 in total. For Purple, creative strategy is more than just coming up with solutions that work. It's about mixing fantasy with facts, innovating through insights, and giving shape to big ideas that grab attention.
Your tasks!
Your job is to solve business problems for he clients, often in the B2B marketing, sales and communications space.
You'll do so in a multi-disciplinary team (sales, design, delivery, product).
You'll develop off-the-chart & groundbreaking creative strategies for our clients.
You'll generate lots of new ideas and are responsible for making sure that these can be turned into reality – we value a pragmatic approach.
You'll lead complex client projects from beginning to end, which includes not only developing strategy but also team-, client- and some project management.
You'll lead online and offline co-creation sessions, present yourself confidently in front of a group and understand how to subtly navigate participants towards successful output.
You build finger-licking yet to-the-point presentations to clarify your ideas.
BUSINESS DEVELOPMENT & PURPLE GROWTH
You team up with the sales team to identify and pursue business development opportunities with existing and new clients. You function like a trusted advisor.
You really try to understand the business of our customers.
You gather and use data to define what problem we're trying to solve, how Creative Strategist 4 we can meet their business objectives, and how we can design a solution that fits.
You use your knowledge to build jaw droppingly good pitch presentations and you help us win them.
You need to be convincing and speak plainly — a good idea only works if others believe in it too.
You continue to inspire and serve key clients, building long-lasting sustainable relationships that you use to spot, nurture and grow new opportunities.
Who are we looking for
A Junior or Medior Creative Strategist with positive energy and an inquisitive mind. A goal getter and great communicator.
1 - 5 Years of relevant work experience (creative / tech industry / or in a similar role)
Academic background Affinity with customer experience thinking Visual thinker with a strong sense for aesthetics Fluency in Dutch and English, both written and spoken.
Excellent communication skills.
Creative problem solver with a solid business sense who quickly understands and masters new information.
The ability to work calmly under pressure.
You love reducing complexity, co-developing solutions, learning and driving change.
Who is 'Purple creative innovators' and what do we have to offer?

Creative. Curious. Compassionate. Courageous. The 4 C's that describe Purple.
We define - We envision - We design - We create - We deliver.
What we offer A fixed salary and a performance-related bonus. A crucial role in an ambitious, fast-growing company. A non-standard company culture characterized by Purple's 4C's. Creative. Compassionate. Courageous. and Curious. A chance to work on stuff that matters; on high impact projects. The freedom to decide when, where and how you work. Working with some of the best international client teams. Our traditional Christmas dinners, summer parties, ski trip, drinks, team training days and engagement in team building activities Public transport card. A focus on a great work life balance for everybody. Personal training budget and days.
Locatie
Halfweg
Publicatiedatum
01.09.2021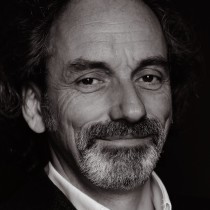 Contactpersoon
Werk telefoon:
(06) 2048 4609