Home
>
vacatures
Creative Strategist
Referentie nummer: #VSE00242
Vervuld
You role!
Creative strategy is more than just coming up with solutions that work. You mix fantasy with facts, innovate through insights, and give shape to big ideas that grab attention.

As a creative strategist your job is to solve business problems for our customers in the marketing space. You'll do so in a multi-disciplinary team that serves international clients. Projects range from app development to creating(digital) immersive experiences.

You'll be generating lots of new ideas and are responsible for making sure that these can be turned into reality – we value a pragmatic approach.

You need to be convincing and speak plainly — a good idea only works if others believe in it too.

You need to be able to earn the respect of both senior management and front-line staff – trust is crucial for any type of creative teamwork.


Your tasks!

Listen with a desire to understand
Your responsibility is to truly understand a customer. Their core processes, business challenges and objectives.
The result is that you're a valued strategic partner for customers as you can help them achieve business success.
Come up with the best solution
Your responsibility is to make sure that concepts and strategy are relevant and offer the best solution for a customer problem.
The result is that customers choose to implement our solution over others and fully get behind a concept or strategy.
Communicate the vision effectively
Your responsibility is to communicate a vision for a concept or strategy in clear terms that enables others to understand.
The result is that teams (internal and external) can collaborate more effectively -both in the sales and project phase.
Co-create with others - from start to finish
Your responsibility is to detail a concept or strategy to a level where it becomes executable for others.
The result is that throughout the creative process people know what to do and how to turn the concept vision into reality.
Your talents!

Analytical ability
You can easily unravel complex and abstract information and structure it in a simple way. You ground creative concepts and strategy in relevant and informed insights. You quickly master new knowledge to have meaningful engagements with others.
Listen attentively
You give open-minded and unbiased attention when listening to others.
You truly hear and try to understand what's being said.You're open to the arguments, suggestions and the ideas of others.
Problem solving
You have an innate desire to decipher problems, separate primary from secondary issues, and understand how things work. You actively look for the optimal solution that best serves a customer's needs and objectives.
Sense of responsibility
You take pride in your work and you accept responsibility for this on a personal level. You understand how you contribute to the larger whole, and in case of setbacks or challenges you're part of coming up with the solution and do not shift blame.
Customer focus
You enjoy coming up with concepts that grab attention and genuinely help a customer become more successful. You nurture customer relationships through time and attention. You establish mutual trust based on a real understanding of a client's business.
Effective communication
You like to explain, to describe, to host, to speak in public, and to write. You feel a need to bring ideas to life, to energize them, to make them exciting and vivid - so people remember them. You use this skill to provide clarity and inspire others to act.
Who is 'Purple creative innovators'?

Creative. Curious. Compassionate. Courageous. The 4 C's that describe Purple.
We define - We envision - We design - We create - We deliver.
Locatie
Halfweg
Publicatiedatum
01.09.2021
Publicatie eindigt
30.11.-1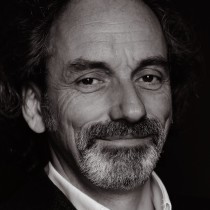 Contactpersoon
Werk telefoon:
(06) 2048 4609