Home
>
vacatures
Internal Comms Specialist
Referentie nummer: #VSE00215
Vervuld
What?

Healthcare is one of the world's fastest developing industries, and, like in other fields, there's great potential to employ insights gained from (big) data and technology to improve quality and affordability.

LOGEX, who is driven bij data and powerde by people, delivers analytics solutions that enable data-driven decision making in every area of healthcare — from operations and finance, to clinical and patient outcomes. Through our mission of turning data into better healthcare, we empower and bring clarity to decisions that lead to improvements in healthcare costs and outcomes.

The right people make this all possible. To further support our mission, LOGEX Group is currently looking to hire a Communication Specialist.
Data is at the core of the solutions we offer, but people are at the heart of everything we do. Our team of over 300 international experts – managers, consultants, data scientists, analysts, and experts in technology, healthcare economics, medicine, mathematics and statistics – are values for building long-term, mutually fulfilling partnerships with all our customers.
Who?

As our Communications Specialist you will add significant value to Logex by setting-up/creating and further improving our internal corporate communications, towards employees, supervisory board and shareholders. You will own the further development and alignment of the implementation of our mission, motto, mantra (MMM) and key messages, for use both within and outside the company (and in coordination and cooperation with Marketing).
How?
Ability to bring clarity (by making things simple, easy to understand, and aligned with the key messages that keep being repeated).
Ability to work together, close to the CEO, but co-creating and co-executing with the CFO (on finance information), Marketing (on impact) and CHRO (on culture and high performance organization)
Value actions over words, because we are a relatively small but fast growing organization, so we don't have the time or bandwidth to create too much bureaucracy or discussion forums.
Independent/autonomous and intelligent, as this role is a first, and there won't be a lot of 'handholding'.
You?
You have a Bachelor Degree in communications, business management, public relations or something similar.
4 to 7 years' experience as a communication specialist.
Experience in an health care environment is preferable.
International work experience.
Experience at a SAAS company.
You are pro-active and like to work independent.
You are fluent in English and Dutch.
Arbeidsvoorwaarden
Very competitive!
Locatie
Amsterdam
Publicatiedatum
04.01.2021
Publicatie eindigt
30.11.-1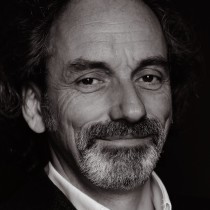 Contactpersoon
Werk telefoon:
(06) 2048 4609