Home
>
vacatures
Senior Account Manager
Referentie nummer: #VSE00167
Vervuld
What will you do?
Account Manager:
Lead the process: You play an active role in internal meetings, stimulate and activate all (account) colleagues and are in contact with all departments of the agency (this has to do with knowing your way around and being visible to the organization. Understanding of the different roles and responsibilities there are within an ad agency)
Manage the projects:
You are able to write clear to do's and production briefs.
You can set up a proper planning and execute campaigns according to this plannin.
You have a sharp eye and are you precise in the work you do and see.
You are able to look further than the steps that need to be taken now.
You are really in the driver's seat of steering projects the way you want it.
You are pro-active instead of reactive.
Financial management:
You have a clear overview of the financial situation of your projects.
You are able to present an estimate to client and explain every detail of it.
You evaluate projects afterwards to see if there was overspend and if that was the case, can explain why.
Account development and strategy:
You understand the who, what and why of the brand strategy.
You see opportunities on existing clients.
You air (pro-active) ideas with regards to the work or the process.
Account management:
You have a strong relationship with your client.
You understand their day to day needs and worries.
What will you bring?
Minimal 4 years of relevant experience at an agency
Having worked at a award winning work agency
Locatie
Amsterdam
Publicatiedatum
26.04.2019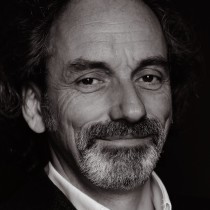 Contactpersoon
Werk telefoon:
(06) 2048 4609