Home
>
vacatures
International Account Director
Referentie nummer: #VSE00224
Vervuld
Inleiding vacature
Will you be joining DDB Unlimited as an International Account Director on Royal Canin? We're an international family of driven colleagues working together in an informal atmosphere. With one goal: crafting the best creative solutions for our clients' business. Our approach is media-neutral, with a passion for innovation. And the huge diversity of people at whom we direct our ideas is what inspires us every day.

The International Account Director we're looking for is a key player in DDB Unlimited's Global Team and responsible for the overall coordination of the day-to-day business and the team. You will be responsible for global coordination on strategy, media, research, test&learn and you'll collaborate with teams working abroad at regional DDB hub offices. You will provide active input on the execution of communication plans. In addition, you will ensure efficient management of the project portfolio. The International Account Director reports directly to the Business Director.

In your day-to-day activities, you are the key go between with your clients. This includes managing client meetings and presentations; demonstrating business acumen, experience and skill in evaluating work before presenting to client; ensuring delivery of accurate client de-briefs and internal briefings; on time, within budget; managing finance of your portfolio and building the team's experience in the category. Finally, you will liaise with other agency disciplines – not just strategic planning, creative and production but also the on-line, below-the-line, media and PR partners.
What?
Account Director with at least 6 years of experience, part of which should be 'international' managing regional or Global Accounts.
Track record in regional (if not global) advertising development for multinational clients, understanding the politics of multi-market campaign development and managing the dynamics involved.
Experience in managing and coordinating multiple markets and an understanding of different cultures.
'Client-facing' i.e. experienced in presenting to clients, must have gravitas necessary to deal with global and regional clients.
Resilient to a multiple-client interface and the issues involved.
In addition, experience in integrated communication development (through-the-line thinking) and managing multi-disciplinary teams would be invaluable.
HBO/university level education.
Experience in working effectively with creative teams on concept development.
Expressive, lucid, fluent in written and spoken English, preferably as first language.
Excellent Word, Excel and PowerPoint skills
A peoples person
Comfortable to work in a fast-paced environment
Who we are
We are a full-service marketing communications agency that is part of the worldwide DDB network. We offer you a challenging position that offers room for personal growth in a dynamic, international and informal working environment. You'll be working together with professionals from different countries, for major Dutch and international brands.
We don't have a 9-to-5 mentality, but we work efficiently to maintain a healthy work-life balance.

Locatie
Amsterdam
Publicatiedatum
09.04.2021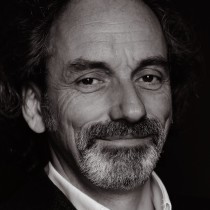 Contactpersoon
Werk telefoon:
(06) 2048 4609