Home
>
vacatures
International Content Marketeer
Referentie nummer: #VSE00222
Vervuld
Why
Our client Cyclomedia is in need of an experienced and ambitious Content Manager to develop and deliver content across all their channels. You will play a key role in the success of their inbound and outbound marketing campaigns and the development of product and sales enablement materials. The ideal candidate knows how to apply data analytics to personalize and optimize content.
You have a great feeling for translating industry leading technology into real world impact. You understand the power of messaging, using the momentum to get the message across and speak their clients language. The Content Manager will interact with the different commercial and marketing regions and will drive Cyclomedia's content strategy and execution to win new business, expand their product footprint and to drive client engagement to a higher level. The Content Manager will be a clear communicator, possesses great analytical skills and is a great team player.
What do you do
Develop, plan and execute a content strategy that drives high engagement
Serve as editor-in-chief for all content to ensure quality, clarity and consistency
Collect, monitor and analyze social and website metrics, and make improvements accordingly
Stay updated on industry trends and adjust the content strategy as needed
Collaborate with marketing, product and sales managers to create collateral and sales enablement content
Collaborate with the team to manage the distribution of content across all channels
Design and develop engaging content for email newsletters, landing pages, websites, social media etc.
Coordinate content for blogs, webinars, video's, online educational series
Create content that drives traffic and engagement that translates to sales, conversion and brand promotion
Manage SEO through relevant analytics
Manage Content placement
Coordinate and process translations
Designing and implementing creative marketing tactics to disseminate content
Support the team in realizing the Marketing plan & roadmap
Manage possible agency and vendor relationships to ensure any outsourced work is consistent, high quality, cost-effective, and reflects our branding specifications
Who are you
Minimum Bachelor's Degree
Excellent writing skills
Understanding of content marketing tactics, such as SEO, digital advertising and social media marketing
Demonstrated ability to execute content marketing projects
Strong Google Analytics, and Adobe Acrobat/Illustrator skills
Experienced working with Hubspot
Excellent written and verbal communication skills in Dutch and English
2+ years of experience in Content Marketing
Intrinsically interested in this domain. It requires both understanding technology trends and information landscape.
Strong team player and love to brainstorm about new tactics to approach market segments;
Strong project management skills, with ability to juggle multiple projects while still seeing the 'bigger picture';
Close attention to detail; i.e. near perfect grammar and strong editing skills in Dutch and English.
Demonstrating creative thinking and a deep understanding for today's digital society (again, either at work, study or outside work).
Arbeidsvoorwaarden
Maximaal € 4500 per maand basis.
Locatie
Zaltbommel
Publicatiedatum
13.04.2021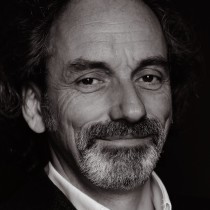 Contactpersoon
Werk telefoon:
(06) 2048 4609