Home
>
vacatures
International Marketing Director
Referentie nummer: #VSE00205
Vervuld
Inleiding vacature
Een prachtige uitdaging om een meer data gedreven marketing organisatie op te zetten. Hier komen jouw kennis van data/digital én jouw sterke persoonlijkheid (change management) met een duidelijke focus op performance (revenu management, ROAS) goed tot hun recht.
Wat ga je doen
Capacity to:
drive the execution of plans or change initiatives to deliver succesful outcomes at pace.
inspire and develop talent to maximise their short-term contribution and secure a sustainable pipeline of leaders.
influence and collaborate with others despite diverse perspectives and personalities.
to absorb and process data, draw conclusions and develop sustainable solutions despite multiple dimensions of complexity.
Wat breng je mee
Qualifications:
Bachelor's degree in marketing, business or related field.
Minimum of 10 years of experience in a b2b environment, ideally in combination with a b2c consumer approach.
Broad experience in data-driven (digital) marketing.
Excellent computer, marketing and data analytics literacy and social-media expertise (e.g. CRM, marketing automation, creative suits, analytics).
Fluent in Dutch and English, French is preferrable.
Competences:
Result-oriented, highly organized self-starter with a driven-driven mentality and a bias towards action.
Top-tier analytical skills with a proven ability to work through client, pricing and operational data to find opportunities and actionable insights that are not readily apparant.
The capacity to influence and collaborate with others at different levels, creating supoort, both internally and externally, to accelerate growth. Stakeholder management is critical for succes.
Strategic thinking and project management skills.
Open and easy communication skills.
Locatie
Amsterdam
Publicatiedatum
08.09.2020
Publicatie eindigt
30.11.-1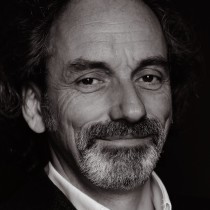 Contactpersoon
Werk telefoon:
(06) 2048 4609