Home
>
vacatures
International Marketing Manager
Referentie nummer: #VSE00223
Vervuld
Why
Due to our successful growth and professionalization in recent years we have created a new position as International Marketing Manager. Your role is to translate our business objectives in actionable marketing plans, engaging (content) campaigns and (inbound) marketing strategies that have measurable impact. This role will manage a Marketing team elaborating country specific strategies that would leverage the promotion of our portfolio. We are looking for an experienced and inspiring leader who can bring sharp, sophisticated and bold thinking to the team while elevating executional excellence both internally (strategies, cross-functional collaboration) and externally (campaigns, creative assets, partnerships).

What do you do
Develops and implements strategic and tactical marketing plans to support the business goals, balancing local differences in approach and translating this in a coherent and SMART strategy;
Drives professional Product marketing efforts, translating technology into real world impact.
Expands the inbound and account based marketing strategies to support international growth goals;
Manages the international marketing team (3 direct reports – 2 indirect);
Develops and manages targets and goals for the marketing team. Maintains, monitors and reports productivity, budget and reviews customer insights, campaign performance and performance against KPIs;
Development and management of all market & competitive research;
Identifying and developing relationships with strategic partners and agencies;
Expand the brand awareness, including clear and differentiating positioning;
Coordinating marketing projects from beginning to end.
Who are you
Bachelor or Master's degree in Strategic Marketing, Business Administration or any other relevant Academic education
Minimum of 7+ years' experience
Experience in managing and motivating a successful marketing team
Successful track record in leading a marketing department within an international setting
Combines an analytical mindset with a can do mentality
Relevant experience with social, data driven and direct marketing techniques.
Strong communication, writing and presentation skills.
Strong interpersonal and communication skills with the ability to consult, partner and work effectively with senior business leaders and business partners across cultures and functions.
Experience and knowledge of the geospatial industry or data as a service is a huge bonus
Attention to detail
Ability to multitask and possess practical time management skills
Excellent written, verbal and interpersonal communication skills
Professional work ethic
Experience in CRM (HubSpot), SEO tactics, Google Ads, Email marketing, conversion optimization, social channels and Google analytics/metrics;
Relevant language skills: i.e. fluent in Dutch and excellent in English. German or French skills are valued as well.
An independent and proactive work attitude with a strong desire to learn, grow and succeed.
Shape and manage all marketing strategies and own the marketing calendar
Further improving the brand's position driving global awareness
Develop and guide campaigns through both on- and offline channels
Creative, experimental and continuous improvement mindset
Can work independently and takes ownership
Team player
Mastering different channels both on- and offline
Ability to translate sales targets into a marketing plan and execute these
Wat is de beloning
Basis maandsalaris ca € 6.500,-
Locatie
Midden Nederland
Publicatiedatum
23.03.2021
Publicatie eindigt
30.11.-1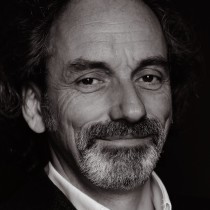 Contactpersoon
Werk telefoon:
(06) 2048 4609