Home
>
vacatures
senior Account Director
Referentie nummer: #VSE00166
Vervuld
What will you do?
Account Management:
You lead the process and display clear ability to direct the process and deliver.
You build a bespoke team that can meet your client's challenges and you make sure there is strong collaboration within your team.
Financial management:
You manage the financial performance of projects effectively and you deliver the best possible outcome for the agency.
You are looking for ways to grow or generate new revenue.
You look at ways to improve the margins and profitability on your account.
Strategic partner:
You understand the strategic platform and positioning for the brand.
You can discuss this both with your planningpartner and your clients to a trusted and valuable level.
Client relationship:
You have the trust of the client – credibility, reliability and honesty.
You communicate with clarity and convincingly to all stakeholders.
Leadership:
You can delegate work to your team.
You know what's going on, without being the one executing it.
You lead them by demonstration, coaching and motivating them to deliver excellence.
What will you bring?
10 years of relevant experience at an agency
having worked at an award winning agency
having contributed to award winning work
digital experience
being a teamleader
lots and lots of enthusiasm ...
Locatie
Amsterdam
Publicatiedatum
24.04.2019
Publicatie eindigt
30.11.-1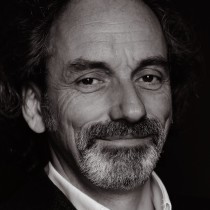 Contactpersoon
Werk telefoon:
(06) 2048 4609